Are you craving something sweet and indulgent? Look no further than this recipe for yummy edible cookie dough! This treat is perfect for satisfying your sweet tooth without having to turn on the oven. Plus, it's egg-free, so you can safely indulge without worrying about raw eggs.
Here's the recipe:
Ingredients:
1 cup all-purpose flour
1/4 teaspoon salt
1/4 cup unsalted butter, softened
1/4 cup packed light brown sugar
2 tablespoons granulated sugar
2 tablespoons milk
1 teaspoon vanilla extract
1/2 cup chocolate chips
Instructions:
In a medium bowl, whisk together the flour and salt. Set aside.
In a large mixing bowl, beat the butter and sugars together until light and fluffy.
Beat in the milk and vanilla extract until well combined.
Gradually add the flour mixture to the wet ingredients, mixing until fully incorporated.
Stir in the chocolate chips.
Enjoy the cookie dough as is, or roll it into balls and refrigerate until firm.
This recipe makes about 12 servings and can be easily doubled or tripled to share with friends or to have on hand for a sweet treat anytime. You can also get creative with the add-ins and try different types of chocolate chips or mix-ins such as sprinkles or chopped nuts.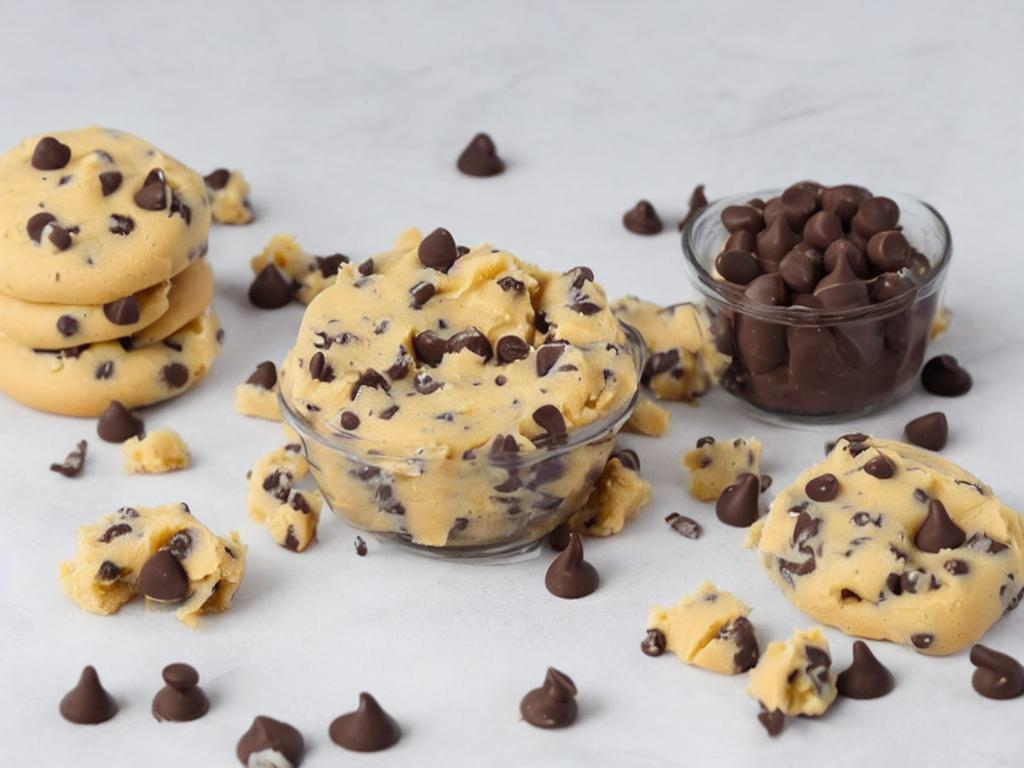 Remember, this cookie dough is meant to be eaten raw and is not intended to be baked. So go ahead and indulge in this tasty treat guilt-free!